We should talk.
Release Date Announcement!
---
Hello, everyone! The We should talk team has been hard at work preparing to release the final version of the game.
We should talk will be launching June 2020 for PC, Mac, and all major consoles. We can't wait to share the full game with all of you this summer!

This week, We should talk is taking part in the spring Steam Game Festival as part of the MEGABOOTH lineup.
It's been fantastic seeing the positive reception to our free demo, which will be available for a limited time on Steam. Please check it out! You can also add the game to your wishlist on Steam, which helps us gain visibility!
To stay up to date on announcements,please follow us on Twitter!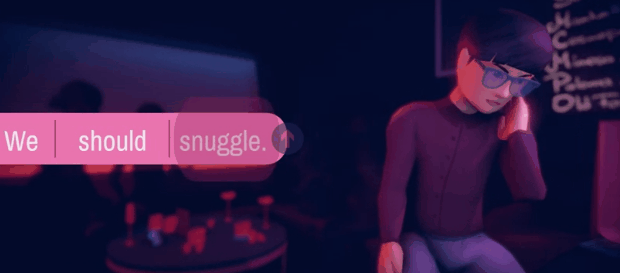 More about the game:
We should talk explores the nuance of words and conversation. How does what we say, and how we say it, change how people respond to us? How does our relationship with another person affect how we express ourselves to them?
Using a unique dialogue choice mechanic, players assemble sentences from modular fragments to craft responses. Through texts with their partner and in person conversations with fellow patrons at a local bar, our protagonist will determine whether their romantic relationship survives the night.

Have personal, intimate conversations with 4 unique characters
Your choices can unlock many different conversational paths
Play again and again: find all 9 possible endings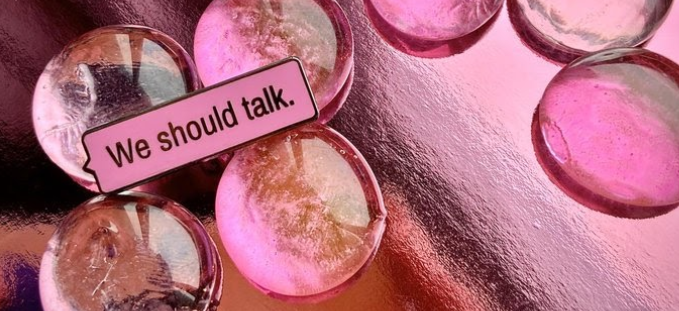 We should talk enamel pins are now available to order!

As always, thank you so much for your interest and support! 💖